It is with great pleasure that Alter Pharma Group can inform all of you that, after our ANDA for Magnesium Sulfate in Water for Injection was approved, commercialization of the product has now commenced!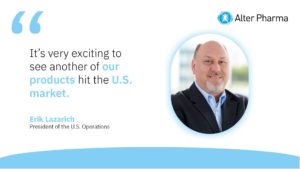 This achievement marks another significant milestone for Alter Pharma. It is the second ANDA approval registered to Milla Pharmaceuticals but the third Alter Pharma product to be commercialized in the U.S.!
GPI is supplying Magnesium Sulfate in Water for Injection (manufactured by SM Farmaceutici) to the U.S. market through our partner, Athenex Pharmaceuticals.
Magnesium Sulfate Injection is indicated for the prevention and control of seizures in preeclampsia and eclampsia. When used judiciously, it effectively prevents and controls the convulsions of eclampsia without producing deleterious depression of the central nervous system of the mother or infant.
Check out the press release here!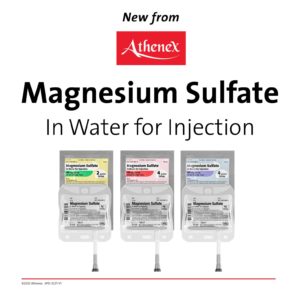 Share this article on